i love walking around the farmers market on saturday mornings.
my favorite time to arrive is right around 7am. most of the vendors are fully set up and ready to go, but the sidewalks aren't crowded yet.
there's plenty of room to take your time, visiting new booths, chatting with familiar vendors, and tasting lots of samples. plus you're able to drink a cup of coffee without constantly splashing it on yourself from bumping into people.
i also really enjoy seeing those foods that have short growing seasons. for the one, two, or three weeks that they're at the market, you need to snap them up before they're gone for another year.
this weekend, i noticed that morel mushrooms seemed to be the item to get before they're gone.
my favorite cheese that i get almost every week is brunkow's morel mushroom cheese, but i've never purchased or tried real morels before. i actually didn't even know what they looked like before last weekend. so, i decided that this was my moment to try them for the first time, especially since it's adventurous april!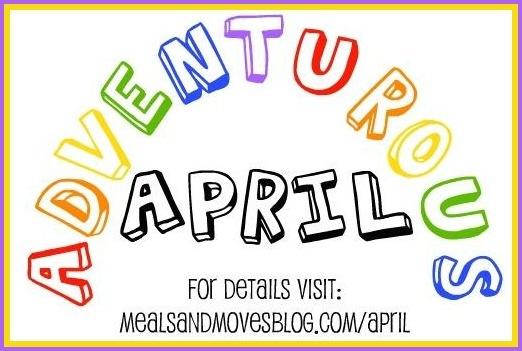 my mom also encouraged me to take the plunge. she and my dad used to go hunting for morels and would come home with huge bags full of them. apparently my dad had a knack for tracking them down.
well, now i wish i had that knack because they're ridiculously expensive. i saw them going for as much as $45 per pound at the farmers market. insanity.
anyway, i bought a quarter pound for the cheapest price i found – $11.
and then i drilled my mom on how to prepare them.
i wasn't going to waste these by cooking them improperly.
basically, she told me that simple is the way to go with morels. if you try to get fancy, you can lose their awesome flavor. and then what's the point on spending $11 on 15 mushrooms??
so simple is what i did.
i rinsed and soaked them in water (that's what the great morel told me to do). then i cut them into quarters and sautéed them in 2 tablespoons of butter. i seasoned with a bit of salt and pepper.
and that's it.
i figured we'd eat them as a side dish with dinner. and since the side was going to be spectacular (i hoped), the rest of the meal had to be good too.
burgers and asparagus were the perfect things to complete the meal.
i just steamed the asparagus and the burgers were leftover from our gathering on friday night.
i piled mine high with lettuce, tomato, red onion, some morel mushroom cheese, ketchup, and a bit of horseradish.
this was my favorite meal in a long time. the only thing that would have made it better is if we had better hamburger buns. not much to improve upon!
now i'm hoping i can still buy morels at the market next weekend! i'll probably have to stick with just a quarter pound again though – i'm not sure our bank account can handle me buying any more!
*****
have you ever tried morel mushrooms?
what's the most recent new food you've tried?